Clinic Volunteers
Neuroworx offers volunteer opportunities to those looking to learn more about the neurological rehabilitation. Volunteer time can be used for academic applications. Volunteers must be of college age and preference is given to students looking toward careers in physical, occupational, and speech therapy.
For more information, email volunteer@neuroworx.org.
Team Neuroworx
Team Neuroworx is a select group of individuals with paralysis who give presentations to local schools and community groups.
Sam Arishita acts as a volunteer captain and coach of the group. He has put together a team comprised of individuals ranging in age from middle school to senior citizen, each with a unique story to tell. The team members share their own personal experiences, before and after injury, through short video vignettes and personal comments.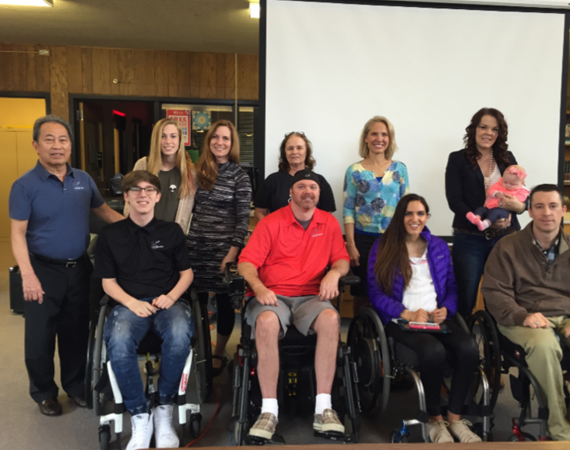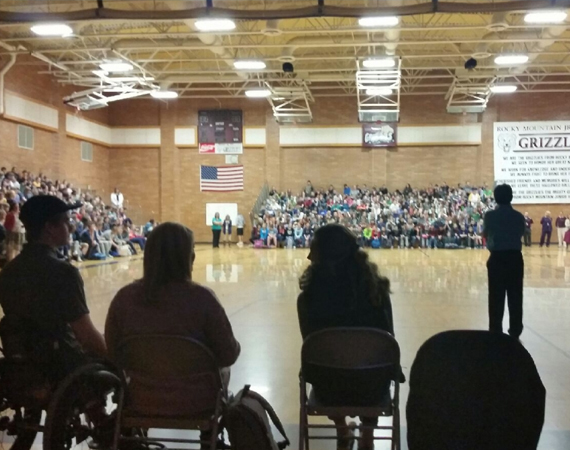 The Team Neuroworx Message
If you are interested in having our group do a presentation at your school or meeting place, please contact us. Requests are to be emailed to info@neuroworx.org, Attention: Team Neuroworx.
Comments about Team Neuroworx